HG Heroics at the London Marathon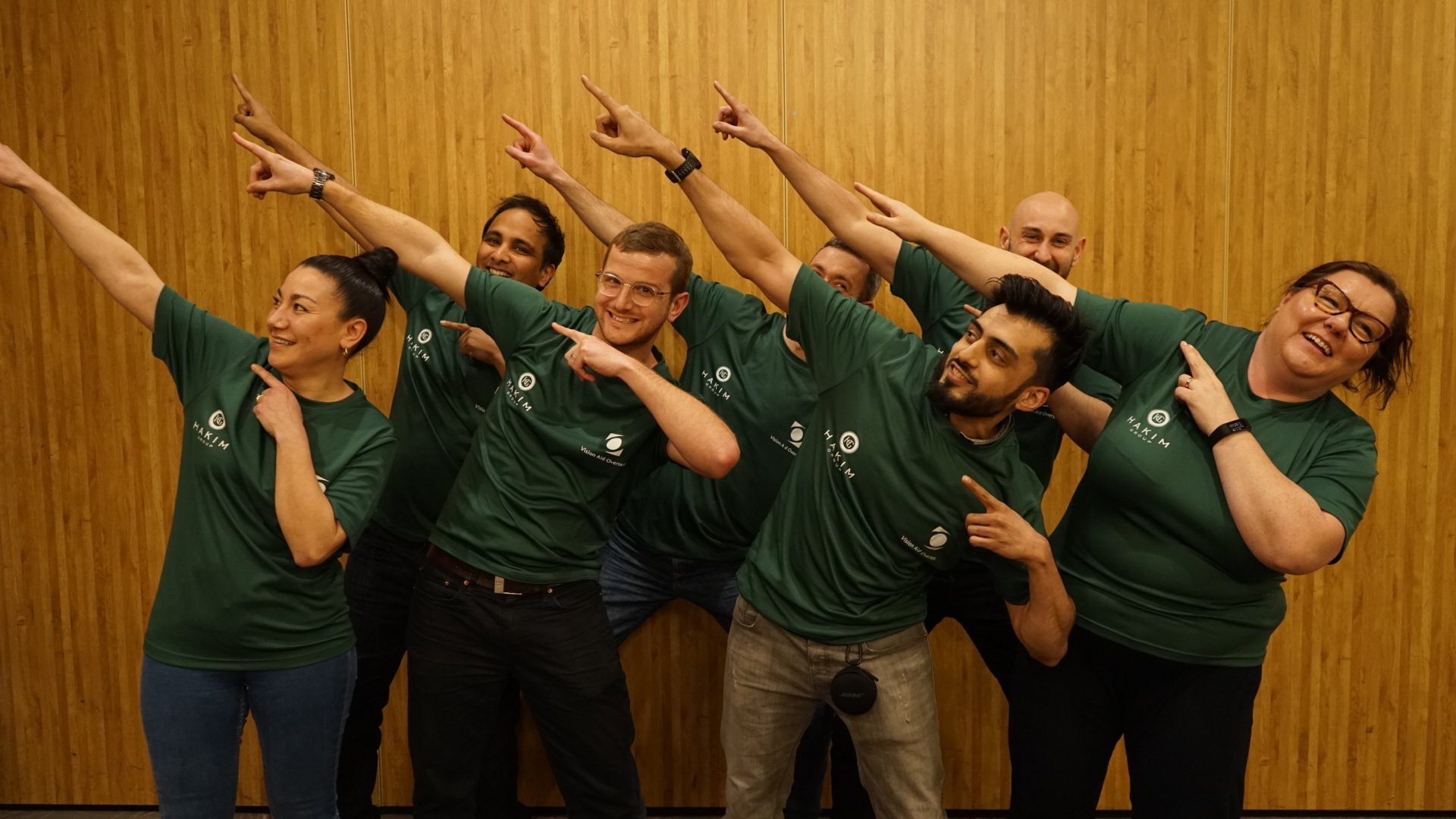 Six of our bravest put their best foot forward on Sunday 22nd April to take part in the hottest London Marathon ever on record.
The team, which included Jo Macklin, Michaela Mayes, Suhayel Issa, Aled Brassington, Simon Mann and Hakim Group CEO, Imran Hakim, pushed past the pain barrier to complete the course on a day which saw Mo Farah break the British record. All the runners finished the course safely, earning themselves a coveted medal.
Their efforts certainly didn't go unnoticed; as the overall total of donations increased by the minute throughout the race, letting the team know the rest of the group were with them every step of the way.
Speaking about the amount raised, Sarah Namusobya, from VAO said "We are incredibly proud of all the six runners from the Hakim Group who took part and completed the London Marathon on Sunday, in support of Vision Aid Overseas. The donations raised by the wonderful runners will go towards the Hakim Group's target of £100k which will enable us to continue to support the delivery of quality and affordable eye care services and glasses to children and adults in need across our partner countries in Africa."
Here's what Imran had to say: "I am so proud of everyone who took part in this race. Not just the runners themselves but each and every person in our extended HG family and friends who showed us support and generosity throughout the day. You carried us over the finishing line with your love and kindness.
"It was an overwhelming feeling to finish with the wind in our sails, knowing that we had smashed our fundraising target for this leg of our 100k fundraising challenge and I'm so grateful to everyone who helped make it happen."