Celebrating our practices' heritage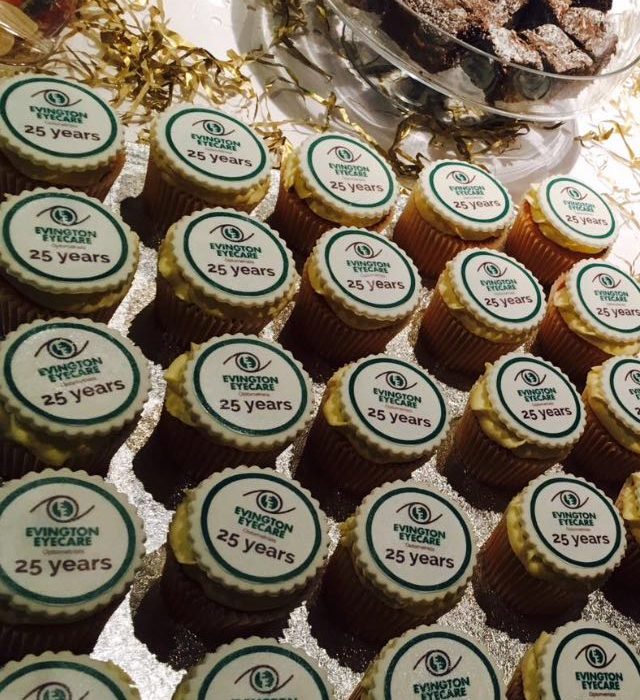 This year a number of our practices celebrated some remarkable milestones and held all sorts of celebrations to mark the occasion!
Firstly, the team at Evington Eyecare kicked things off in January by inviting the community down to join in with the fun for their 25th birthday celebrations. Over 100 members of the Evington Public joined in with the local magazine, The Evington Echo, dropping by to take some photos. The practice also raised money for Vision Aid Overseas!
The team at Halsey marked being at the heart of the Wellingborough community for over 40 years on Saturday 4th February. It was a perfect opportunity to invite patients old and new to celebrate their success and show off their brand new practice refit!
On Friday 10th February, Netherton Eye Centre also celebrated being part of the community for a quarter of a century, offering some fantastic free raffle prizes including goodies from Hugo Boss. They even managed to get local councilor Carla Thomas down! Their local paper the Sefton Champion soon caught wind of the party and bobbed down to share in the celebrations!
Congratulations to all involved, it looks like everyone had a fantastic time! Here's to many more years and let the good times roll on!