Hakim Group Sees Double!

It's OFFICIAL!….We're number 1!
We're delighted to announce that we're the UK's best small company to work for in the coveted Sunday Times list for 2018!
Not only that but our CEO Imran received a special award for Best Leader!
Speaking about his award, Imran said:
"I'm truly honoured to have received this award. Ultimately when you have a team behind you like the one we have built at the Hakim Group, it enables you to achieve fantastic things. and this award is a testament to that"
We're over the moon to have topped the list. It's one thing to have made it for the second year running but to be number one truly shows how much our team members have grown together over the last 12 months to create an exceptional place to work.
Here's what Jonathan Austin, CEO & Founder of Best Companies had to say about us: "I would like to congratulate Hakim Group on their achievement. This year it is encouraging to see that more and more organisations are recognising the value of employee engagement and are willing to benchmark themselves against the best to ensure they are offering their employees the best possible experience. Organisations like Hakim have continued to focus on their employees and have been rewarded with an engaged workforce who tell us that this is a great place to work."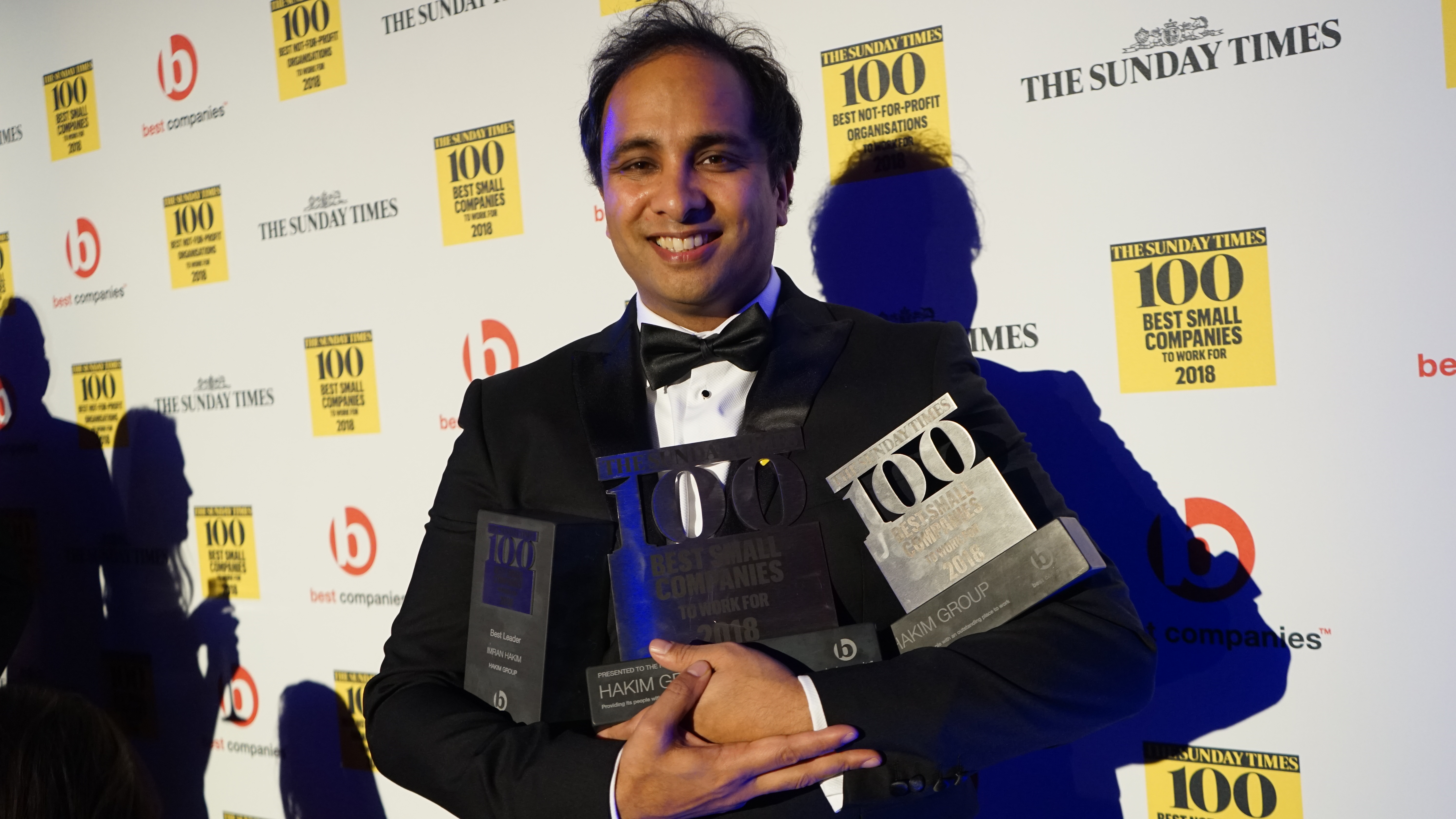 This is our second year making the list, having debuted at number 30 last year. Suffice to say we've come a long way in 12 months!
Our people make us who are and the culture which they have helped to build isn't just award winning, it's the best in the Uk! It's a phenomenal achievement for each and every one of our team members and we couldn't be more proud.