Hakim | 22/10/2021
Leading Independents Join Hakim Group
Leading Independents Join Hakim Group
Barnard Levit Optometrists and Tompkins Knight & Son, two of the leading independent optical practices in the UK, have joined the Hakim Group.
Barnard Levit Optometrists, in London, and Tompkins Knight & Son, based in Northampton, will continue to build on the delivery of cutting-edge eyecare and eyewear with the additional business infrastructure provided by the team at Hakim Group.
Led by Professor Simon Barnard and Dr Alex Levit, Barnard Levit Optometrists was the first practice in Europe to use OCT in 2005, among the first in the UK to use Optomap and electro-diagnostics and the first in the world to introduce the Intuitive Colorimeter in 1993.
Dr Levit was awarded a professional doctorate for the first randomised controlled trial research investigating contact lens management of keratoconus, while his other specialities include myopia management and Binocular Vision.
Alongside his work in practice, Professor Barnard is an international lecturer as well as a Visiting Professor of Clinical Optometry at Hadassah College, Jerusalem.
A family-run business dating back to 1868, Tompkins Knight & Son is renowned for being at the forefront of adopting the latest in eye care technology, winning several awards in the past decade.
Tompkins Knight & Son was the first practice in the world to have Daytona Optomap and is the only UK practice licensed for Eyeprint Prosthetics.
The current holders of Contact Lens Practice of the Year, TK&S is led by international speaker and optometrist Brian Tompkins.
Mr Tompkins, former President of BCLA, will continue as a partner, alongside Professional Services Manager and formerOptician DO of the YearAndrew Oliver,as well as Dr Keyur Patel, recently awarded UK Dry Eye Practitioner of the Year at the BCLA awards and Optician Awards Optometrist of the Year for 2020.
Luke Wren, Head of Business Development at Hakim Group, said: "We are very proud to welcome two world-renowned practices to the HG family; TK&S and Barnard Levit both have a reputation for clinical excellence and we are delighted to welcome them to our team.
"These practices have been serving their local communities, as well as patients internationally, for many decades. Their passion for the profession and the clinical expertise that Brian, Simon, Alex and their teams bring to Hakim Group will be invaluable."
Professor Simon Barnard said: "We are delighted that we have joined Hakim Group and look forward to their very significant expertise and support with business management and entrepreneurship.
"We expect this to perfectly complement our ongoing desire to offer our patients the highest standards of clinical care."
Dr Levit added: "Due to Hakim Group's commitment to independent optometry, I expect that our partnership will facilitate further improvements in the quality and scope of services Barnard Levit provide to our patients."
Brian Tompkins said: "As a business, we have always looked to evolve, we don't believe in standing still. Becoming part of Hakim Group is a natural next step for us as a business and gives us an exciting opportunity to move forwards once again.
"We are well known for our clinical excellence and combining that passion for optometry with the unrivalled business acumen and entrepreneurial skills of Hakim Group feels like the perfect match, benefitting both the practice and our patients for years to come."
https://www.opticianonline.net/news/hakim-group-acquires-leading-indies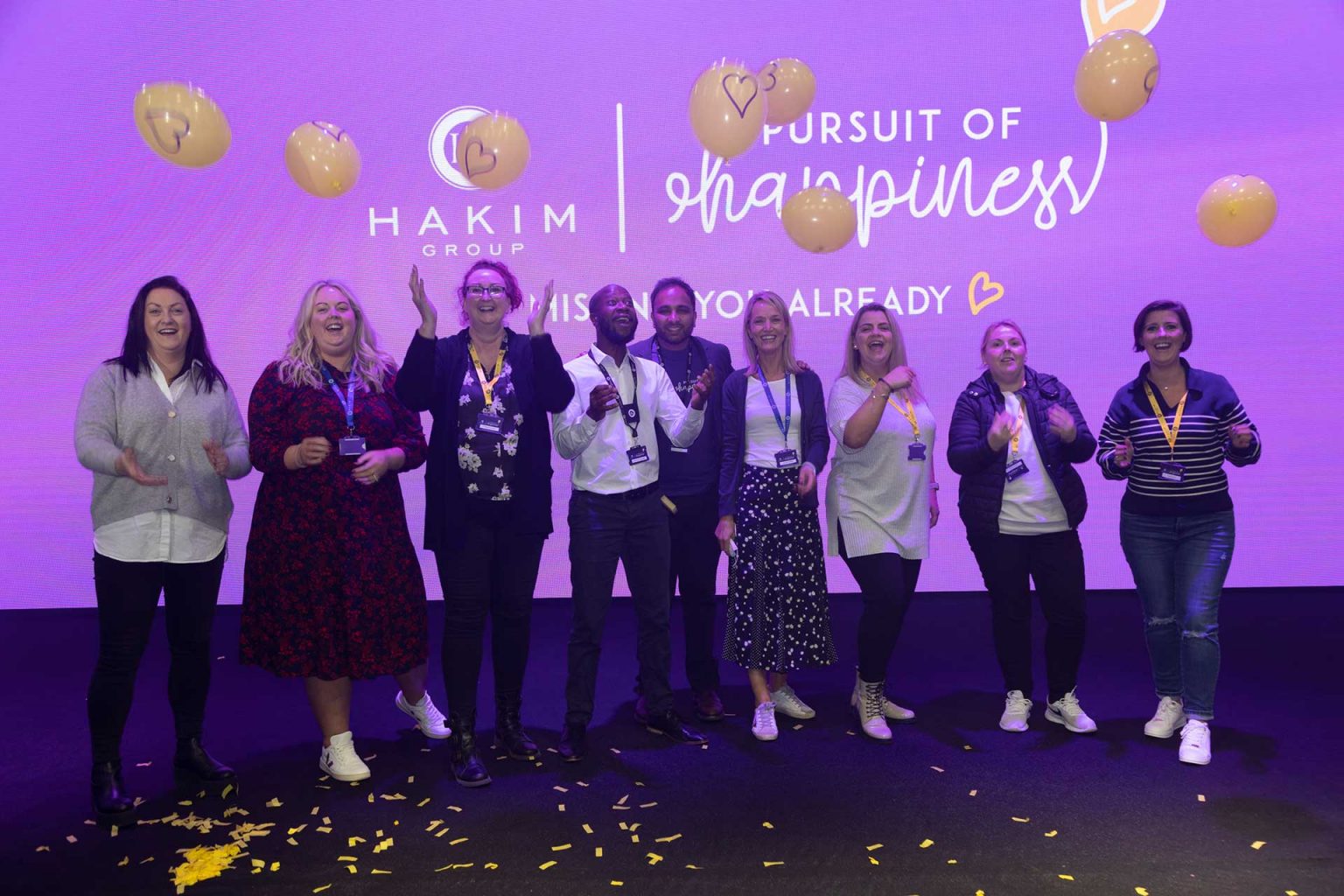 THE PURSUIT OF HAPPINESS
Hakim | 20/01/2022
Leading Independents Join Hakim Group Barnard Levit Optometrists and Tompkins Knight & Son, two of the leading independent optical practices in the UK, have joined the Hakim Group. Barnard Levit..
Read Article