Hakim | 21/04/2020
Managing Stress And Time During The Pandemic
Managing Stress And Time During The Pandemic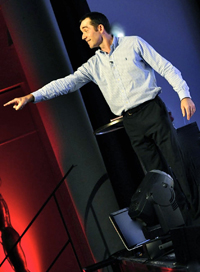 Personal development and wellbeing are on the agenda of Hakim Group's new series of webinars for optical professionals during the coronavirus pandemic.
Coach and author Steve Head started the four-week programme on April 14 with former British athlete turned motivational speaker Kriss Akabusi.
Head discussed coping mechanisms and how to implement his 149 mindset, highlighting techniques that people can use to help with stress.
Speaking during the webinar, Head said: 'We always become the way that we act' before recommending the practice of focusing on something good from each day before going to bed in order to retrain the brain.
Read the full article – first published in the Optician Online.
Find out more about the webinars at Stronger Together Optics.