Adlam And Coomber Optometrists
We are proud to be the longest established practice in St Neots now into our 6th decade.
Our reputation has been built on providing clinical and service excellence for all of the family and to suit every budget. Professionally qualified staff with vast experience aim to give everyone the best possible vision in the friendly relaxed atmosphere our unique building offers. In our busy world, we understand how important it is to take the time to build relationships with our patients.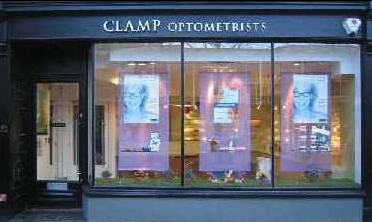 Clamp Optometrists
Hakim | 07/09/2021
Clamp Optometrists is a modern, independent practice in the heart of the city of Cambridge. As an established independent we take the time to treat all our clients as individuals, so come and experience our excellent customer service from our friendly, professional staff.
Read Article